ABOUT COMPANY
PK Road Logistics, Inc. provides a wide range of international transportation, logistics, customs brokerage, and trade consulting.

We strive to find the most simple cargo solution, cost effective and rapid cargo movement for
the optimal customer's satisfaction. Simplifying your supply chains is




SUPPORT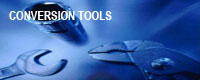 SERVICES
We had a strong ability to control the flow of international goods regardless of the size of the shipment or the geographic scope, which had become a successful business partner to our customer.